Family PsychSolutions, PLLC is a multi-specialty group consisting of psychologists, social workers, and licensed professional counselors.
Daniela Costa, Ph.D.
Dr. Costa is a clinical psychologist who provides psychotherapy services and conducts psychological evaluations for individuals of all ages.  She specializes in using cognitive behavioral techniques and other empirically supported treatments to address general outpatient problems.  She also specializes in working with trauma populations, depression, and anxiety.
She received her Ph.D. from the University of Houston.  She has worked at the Children's Assessment Center, Houston Area Women's Center, Baylor Family and Community Medicine, the Veterans Administration, community mental health agencies, and in private practice.
Elizabeth Svetlik, MA,LPC
Elizabeth holds a Bachelor of Music degree and a Master of Arts in Professional Counseling.  She taught music for fourteen years but has found her true calling in counseling.  She has an eclectic approach to counseling centered on the client's needs.  Her clinical modalities include: Rational Emotive Behavior Therapy, Existential Therapy, and Reality Therapy.
Her clinical areas of interest are anxiety, grief, depression, gender identity, and sexual and relational boundary issues.  If the client chooses, Elizabeth enjoys facilitating growth toward Christian spiritual health and mental health simultaneously.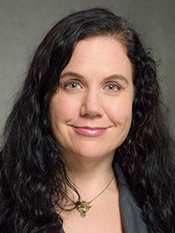 Ann Wilson, PsyD
Dr. Ann Wilson, is a licensed clinical psychologist in both Texas and California. She specializes in service provision to adults and geriatric clients and families and in conducting psychological evaluations. She earned her bachelor's degree at Chapman University and her masters and doctorate degrees at The Chicago School of Professional Psychology.
Dr. Wilson currently provides services to adults, geriatric clients and families in private practice. Her practice focus has been on assisting individuals coping with chronic medical conditions, anxiety and depression. She also provides pre-surgical assessments for bariatric surgery and neurostimulator implants and evaluation of chronic pain patients for long-term narcotic medications.
Tammy Hicks, LPC
Ms. Hicks is a licensed professional counselor who specializes in working with individuals of all ages. She prefers to use cognitive behavioral techniques. She has a background in trauma. She has coordinated care with Children's Protective Services and family violence programs. She holds a Masters degree in Counseling from St. Edwards University.
She has worked at children's outpatient clinics, state funded programs, Head Start programs, and substance abuse programs.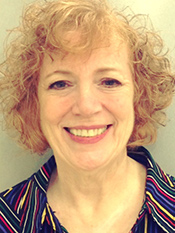 Lissa Douglas, LPC, ATR
Ms. Douglas is a licensed professional counselor who specializes in working with small aged children. She works well with children with social skills issues and behavior problems. She works with the family as a unit to improve parenting skills and provide support. She conducts play therapy and is a registered art therapist.
She holds a Masters degree from the Vermont College of Norwich University. She has worked in private practice, hospital settings, and with state funded agencies.